Guarantor Loans
Borrow up to £15,000
Choose Your Loan Amount
Choose Your Loan Term
Your Bespoke Loan Details:
Borrowing £
4000

over

36

months
Monthly Repayment . Total Repayment . Representative
APR 49.7%
.
Apply Now »
Rated 4.9 out of 5 by our customers on Reviews.co.uk
Who We Work With

Compare Guarantor Loans
Guarantor Loan Comparison is a website which is authorised and regulated by the FCA as a credit broker. Compare guarantor loans by clicking on apply now and use our table to compare the loan amounts, representative payment examples and APR below. To keep our site free, we may receive an introductory commission from the lenders we refer you to and this will be highlighted by the green buttons. Simply click on the lender of your choice and you will be taken to their application page where you can apply directly.
How To Apply
Step 1
Use our simple loan calculator at the top of the page to chose how much you wish to borrow and how long for. Click "Apply Now" when you are happy.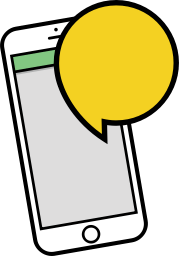 Step 2
See a list of results based on your requirements and proceed by clicking 'apply now' on the direct lender of our choice. Complete the application in less than 5 minutes.
Step 3
Confirm your details (and your guarantors), complete the loan agreement and get funds to your bank account in 24 hours.
Guarantor Loan FAQs
What is a Guarantor Loan?
A guarantor loan involves finding someone you know to be your guarantor and agree to make repayments on your behalf if you cannot. You will need to find someone who is employed and ideally has good credit to co-sign your loan agreement. Customers can borrow up to £15,000 repaid over 12 to 60 months and in equal monthly instalments.
Can I Apply with a Bad Credit Score?
Yes, it is common to use guarantor loans for bad credit, since you are able to get the loan you need by leveraging the good credit rating of your guarantor. As a borrower, you can get into the routine of making payments on time each month successfully and by doing so will improve your credit score over time.
Who Could Be My Guarantor?
Someone over 25 years of age
Typically parent, spouse, sibling or close friend
Must be employed, have a regular income and ideally good credit score
Homeowner status ideal, but tenants accepted too
What Does My Guarantor Need To Do?
Speak to the guarantor loan and confirm their details including address, age and affordability
Electronically sign the loan agreement which highlights the terms of the loan
As a security measure, the loan is typically paid into the guarantor's bank account first and they can distribute this to the borrower thereafter.
How Soon Can I Receive Funds?
Successful loan applications will typically receive funds within 24 to 48 hours transferred to the guarantor's bank account as a security check. The guarantor can then pass over the funds to the borrower as they see fit.
How is Guarantor Loan Comparison Different?
Guarantor Loan Comparison is a free site, allowing you to compare guarantor loans effectively. Choose how much you wish to borrow and how long for and we will list some personalised results to suit your requirements.
We do not charge any fees on our website or take down any of your information. We provide a clean, transparent comparison service, putting you in control of which lender you would like to work with, so you can click through and apply directly on their website. We check every lender featured on our site to ensure that they are FCA regulated.