Guarantor Loan Comparison is a site dedicated to giving a simple way to apply for different guarantor loans in the UK. Launched in 2014, we emerged to provide more information about guarantor products and how they are a viable alternative for payday loans and other high cost credit.
By having someone as your guarantor, it gives those with bad credit a chance to get the loan they need and repair their credit score at the same time. As time goes on, we really expect the guarantor market to grow significantly.
Daniel Tannenbaum – Founder of Guarantor Loan Comparison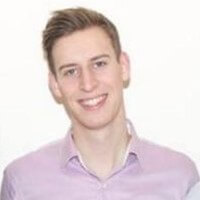 Daniel Tannenbaum started Guarantor Loan Comparison after working for years in the unsecured loan and high cost loan industry. Based in London, he was drawn to the guarantor industry after being impressed with the professional approach of the lenders and the industry as a whole.
"The industry has a very good name. There are only a handful of lenders who are very passionate about what they do, they charge very reasonable fees and treat customers with respect. Its for this reason that there are very few complaints about the guarantor sector and the default rates are very low. Its a very good industry to be working in."
Daniel has always been involved on the digital and marketing side, specialising particularly in SEO, where he has also consulted for a number of other lenders in the UK, including the well-known Dollar Hand in the US.
We are always open to new opportunities and partnerships, for more information contact us below.
Get in touch with Daniel Tannenbaum here.
Who we work with
Guarantor Loan Comparison is proud to offer a 'whole of market' approach, allowing potential borrowers to see a number of lenders in the industry and find the right company for them. Our comparison table is based on loan amount, loan duration and representative APR, allowing you to see how long you want to borrow for, how much and get a good idea of the rate that you will pay.
How to apply
Our comparison table offers a simple overview of the main guarantor lenders in the UK and you can compare rates through the loan amounts, representative APR's and repayment examples to help you make an informed decision. Once you have selected a lender simply click on the 'apply now' button and you will be taken to the lenders application page where you can apply directly.
We offer a free service
We offer a completely free comparison tool product only taking commission from the lender, instead of the customer. When it comes to online loans, applicants will commonly have their details passed to numerous companies and this is not fair. At Guarantor Loan Comparison, we will never ask for your card or bank details and we will never sell your data to any other companies and that is a promise!
Follow us on social media
Be sure to follow our blog posts for regular updates with news on the guarantor loan industry and how the application process works. We have active social media pages so be sure to follow us on facebook, twitter and Google+.
Who we support
Guarantor Loan Comparison is proud to support the following organisations: