British expats and mortgages
It is estimated that there are almost four million people from the UK who are living overseas, according to recent figures provided by the Office for National Statistics, with there expected to be an increase in the number of people who will choose to pack their bags and head for sunnier climes when Brexit comes into full force.
Nevertheless, there is still a larger number of expats who wish to have some form of link with the UK whilst being abroad, notably through owning property, but that doesn't necessarily mean applying for a mortgage whilst abroad is as easy as applying in much the same way that you would if you were still living in the country. In fact, it could end up being somewhat of a challenge. Nevertheless, it is becoming increasingly popular for expats to apply for a mortgage whilst abroad, especially from areas such as the US and Dubai, according to a recent article by The Telegraph.
Guarantor Loan Comparison takes a closer look at the things you need to take into consideration if you are a British expat interested in applying for a UK mortgage.
Why is there increased interest?
Whilst it has always been reasonably common for expats to still want to have some sort of connection to their homeland through having property, it has become increasingly popular for expats to buy as a result of a number of factors:
Because there is less tax to pay
Better salaries abroad than at home
In some countries, such as Dubai,  it is common for the employer to also pay for the accommodation too, meaning extra cash than they otherwise would have had, making the idea of having a buy-to-let property a much more appealing option
The challenges of being an expat and buying a property
Do you live in a blacklisted country?
A potential problem you could end up encountering if you live abroad is that many lenders will tend to have a list of so-called 'acceptable' countries that they will be willing to provide mortgages to residents of. It is usually the case that particular countries are blacklisted due to well-known problems in that country to do with things like money laundering and corruption.
This is one potential way you could end up encountering problems as an expat, as if your home country is blacklisted, you may find it difficult to gain access to credit, or you will need to provide documents to prove that you are making a legitimate claim for a mortgage through providing an employee reference, (or in the case that you are self-employed, you will need to show the lender that you are using a recognised accountancy firm).
Take into consideration the exchange rate
When it comes down to affordability checks abroad, they work in a very similar way to how they would if the borrower was a resident in the UK.  However, there does tend to be one particular caveat, as if you are paid in the local currency you will need to remember that the exchange rate may well end up being a factor.
As an example, it is common for some lenders to take off up to 25 per cent off the exchange rate as it stands as a means of protecting them from any risk borrowing to you. Whilst this doesn't necessarily impact upon those intending to have a property as a buy-to-let (this is because the rental income you receive will be factored in) it could be a potential issue if you are intending to keep the property empty, or instead if you plan for your family to live in it whilst you are living abroad.
There are fewer lenders to choose from
As previously mentioned, when it comes to applying for a mortgage whilst abroad you may encounter issues in the sense that there is less opportunity available for you to apply for expat mortgages, as there are considerably fewer lenders who offer this kind of credit.
There is only a small minority of high street banks who provide expat mortgages, which means that if you are considering one, then you will most likely need to look elsewhere, such as by going down the avenue of smaller business societies and specialist lenders.  However, do not lose complete hope, as it is still possible to get one, and in recent years there has been a rise in the number of lenders who provide these kinds of mortgages too, and this is set to continue increasing.
Higher premiums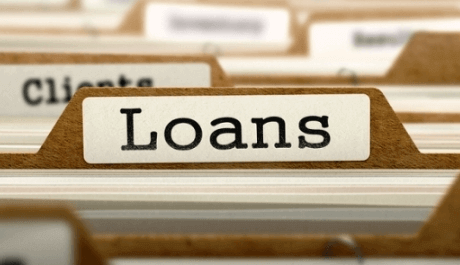 If you do decide to get an expat mortgage, you should be aware that they often tend to be more expensive than your typical mortgage product. They often have higher interests rates than your regular mortgage, and it is likely that you will also have to potentially pay a far higher deposit amount up front. This could even be as much as 25 per cent of the property's value, meaning that you will need to make sure that this is something that you can end up being able to afford to do, and something you should be well aware of far in advance in case you need to make preparations in order to be able to buy a property from abroad.
More identity checks
If you are applying for an expat mortgage, you should expect tougher, more stringent identity checks as an expat borrower. Depending on the lender, they may ask you to return to Britain in order to be able to get access to the loan, or they may send a representative to the country where you live to do an identity check. This is particularly common with high-net-worth clients.