What the world cup brings to the UK economy?
|
Category Blog
|
Date 11 July 2018
It's been a great World Cup so far for the England Team and many people believe England are in with a chance of taking the trophy home – something which was previously just a distant dream.
Due to the success of England so far, the country appears to be united by the hope for the win. But, not only is the world cup bringing us together as a nation, it is also having a positive effect on the UK economy. However, it must be mentioned that this is likely to be short-lived and soon the economy will see a decrease following the conclusion of the World Cup 2018.
England's place in the semi-final of the World Cup, along with the current heatwave in the UK, has boosted sales of big screen TVs, alcohol and barbecues. Before the World Cup kicked off in Russia, news reports estimated that the tournament could boost the UK economy by a whopping £1.33bn and will be rising even further to £2.72bn if England is able to make it through to the final.
In what ways will the World Cup boost the UK economy? Guarantor Loans Comparison investigates. All statics in the piece is based on a survey of about 2,000 UK adults which was conducted by VoucherCodes in the second week of may.
Hospitality Sector
The hospitality sector is doing well from the World Cup. It is expected that the hospitality sector can expect a £193m rise. All this spending is spread across pubs, restaurants, hotels and nightclubs. It is believed that this could increase to £488m if England reaches the finals.
Supermarkets and Takeaways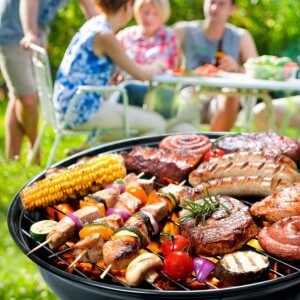 Football fans who choose to watch the match from the comfort of their own homes are expected to collectively spend around £240m on food and £297m on drinking in the initial stages of the World Cup. Should England become finalists, this is forecast to reach a massive £1.12bn.
Garden parties and BBQs are very likely to make around £37m for not just English consumers, but also British.
Retail
The sales of England merchandise from flags, hats, t-shirts and so on are obviously going to make a large sum of money. It is estimated that these souvenirs with £155m if England makes it to the final and still an impressive £72m if they just miss out.
The amount of sportswear bought is also expected to rake in £264m, which will potentially rise to £463m if England does reach the final.
Many people intended and have followed through with upgrading their TV system so that they can watch the football in the best quality possible. In fact, is has previously been estimated that around £277m will be spent on new electrical good, including TVs. If England gets to the final, it is estimated that could rise to £431m!